Monitoring junior French players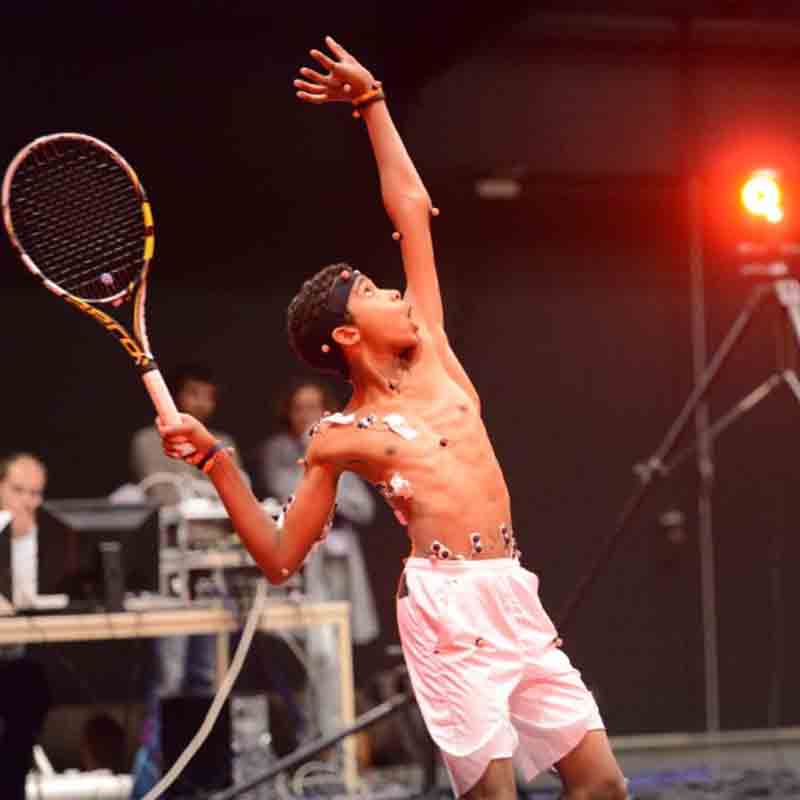 A COLLABORATION WITH THE FRENCH TENNIS FEDERATION
From 2015 to 2018, the M2S laboratory's tennis team collaborated with the FFT (Pierre Touzard's PhD) to better understand the evolution of the service biomechanics of top boys and girls junior players between the ages of 12 and adulthood.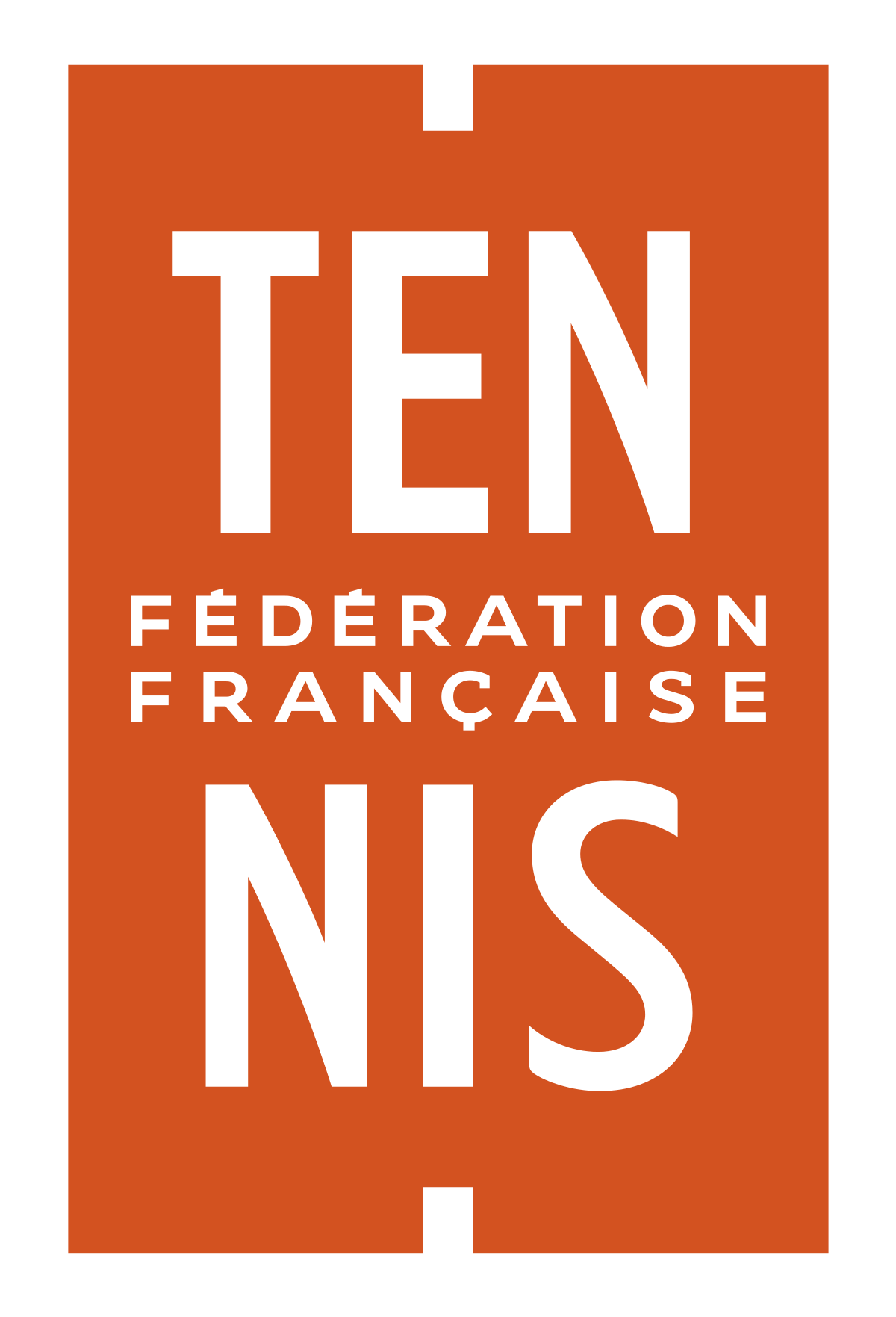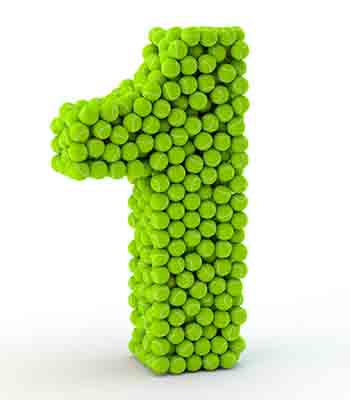 To optimize serve performance
– to evaluate service performance by age category (U15, U18, >18 years) and gender
– to monitor players' technical progress throughout their training
– to create a database ("mapping") by age category and gender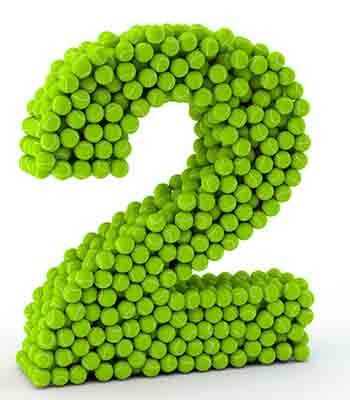 To prevent injury risks
– to identify risk factors for serve-related injuries: abdominal, back, shoulder, elbow
– to diagnose at-risk players
– to set up a longitudinal follow-up program for tennis players (3-year duration)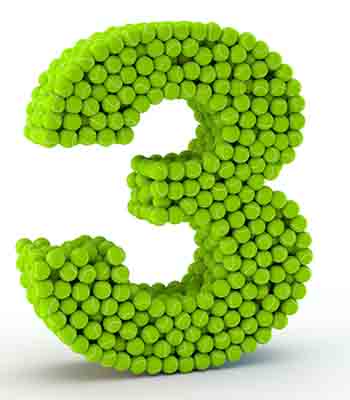 An aid for training
– to provide accurate and individualized report for each player
– Diagnostic evaluation and work paths for trainers
– Regular discussions with coaches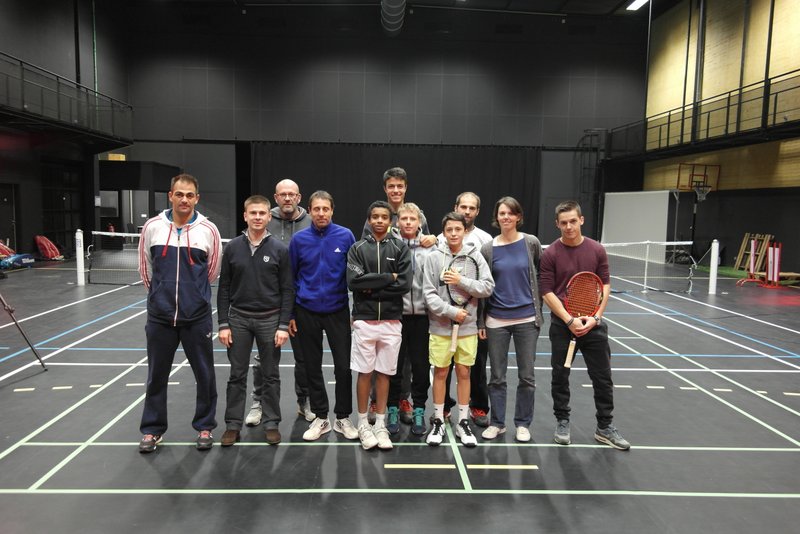 French national tennis center for U15 players (Poitiers)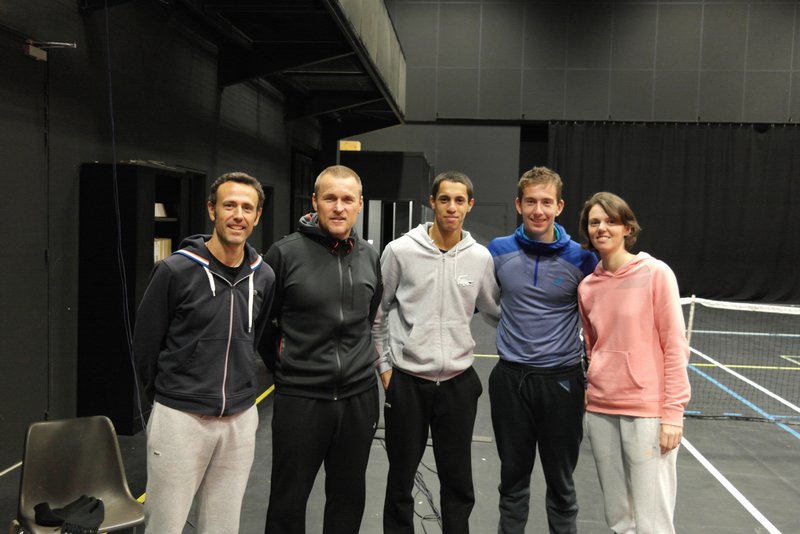 INSEP national tennis center for U18 (Paris)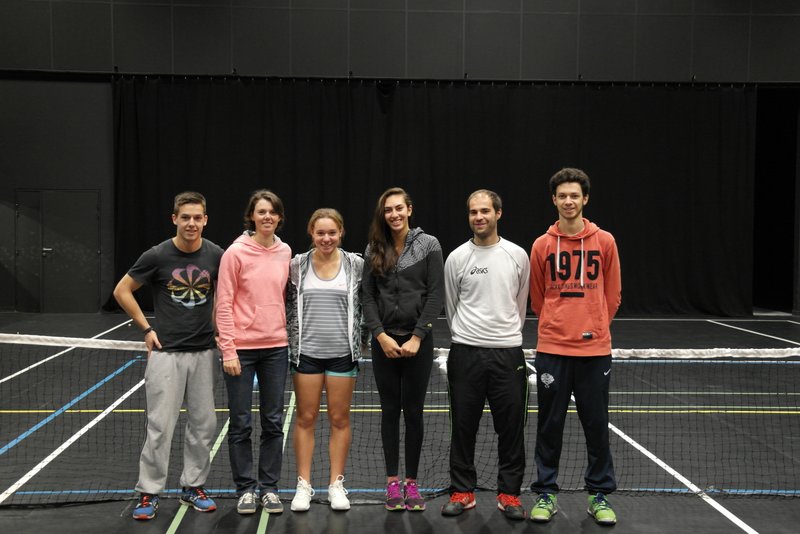 National tennis center for professional players (Roland Garros)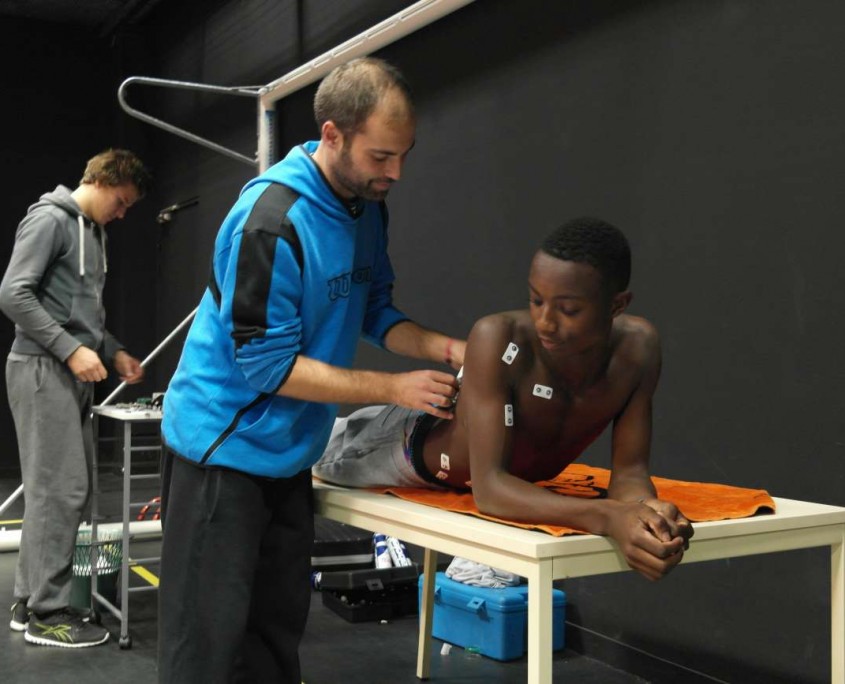 Step 1 :
Apply EMG electrodes to 16 muscles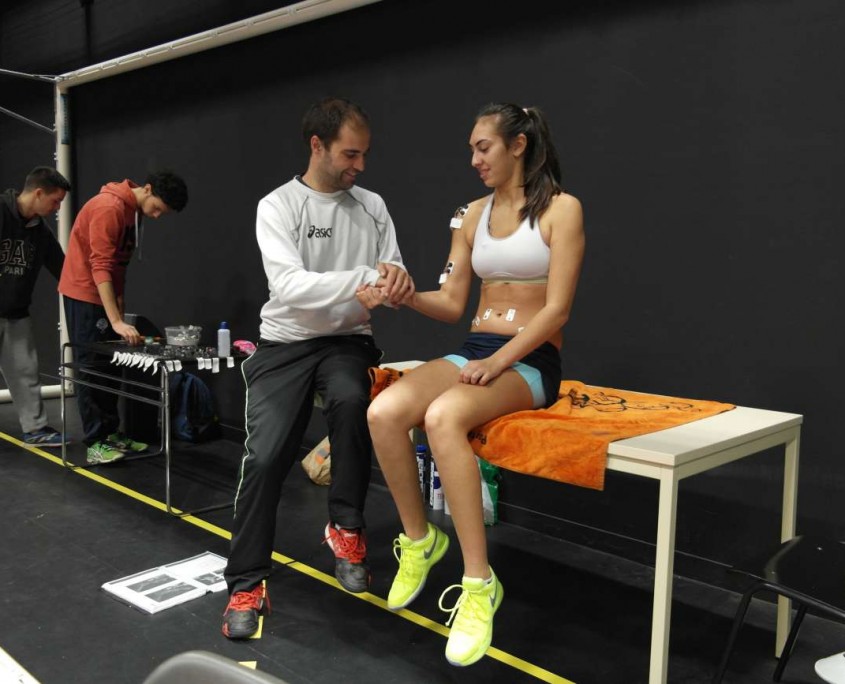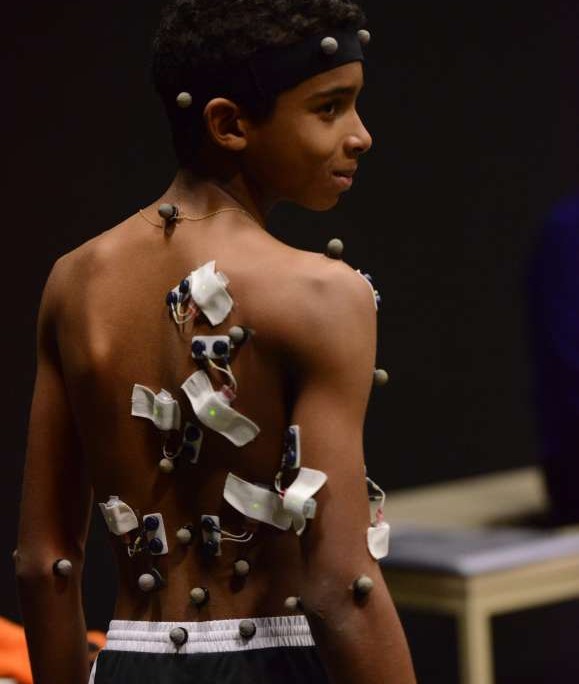 Step 3 :
Placement of markers for motion capture and surface electrodes for muscle activation assessment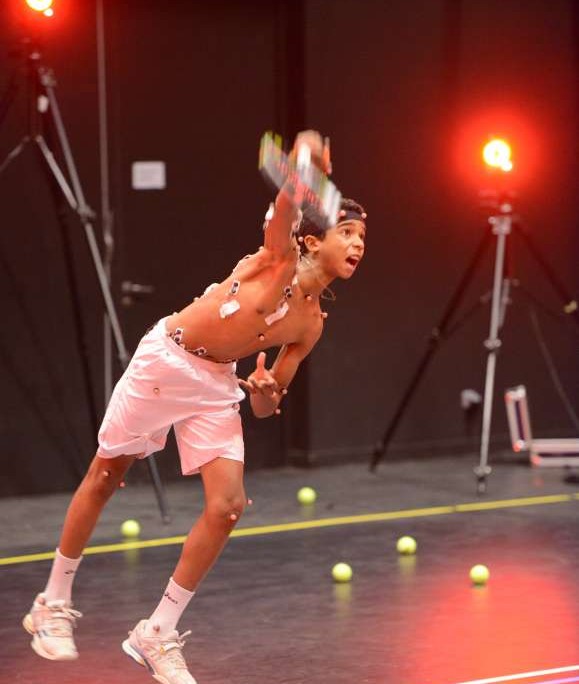 Step 4 :
ball speed measurement
1st flat and 2nd slice and kick serves
3D Motion capture with optoelectronic cameras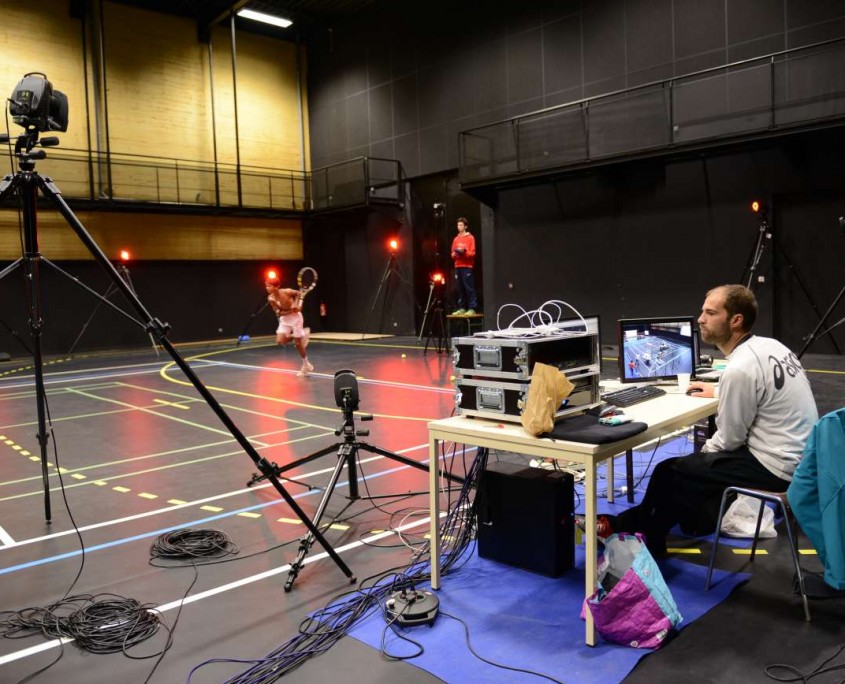 Step 5 :
Data recording and analysis on computer.

In girls, joint loadings at the shoulder, elbow and wrist are not influenced by age, suggesting an identical risk of injury associated with serve technique between the ages of 12 and adulthood.

In boys, upper limb joint loadings increase progressively between the age of 12 and adulthood.

The gap in ball speed between girls and boys increases progressively with age categories.

In both boys and girls, leg action changes the most between the ages of 14 and 16: knees bend more and push upwards with greater speed.
i
L'évolution biomécanique du service des jeunes joueurs de tennis élites
L'évolution biomécanique du service des jeunes joueurs de tennis élites
Thèse de Pierre Touzard : L'évolution biomécanique du service des jeunes joueurs de tennis élites