Expert in research biomechanics, my team and I work with tennis players and coaches to optimize stroke performance and reduce injury risks.
Gold standard biomechanical analysis
3D MOTION CAPTURE AND ANALYSIS AT THE M2S LAB
Biomechanical analysis at your door
PROFESSIONAL TRAINING COURSES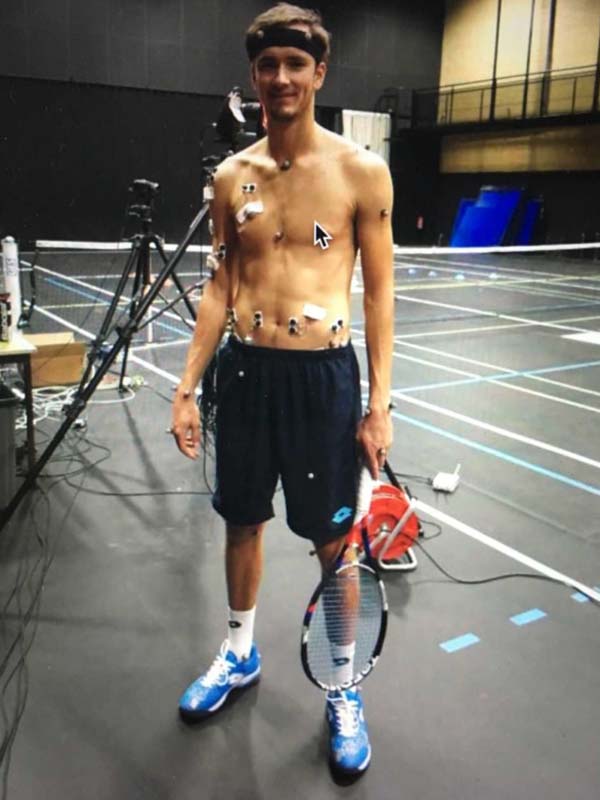 Daniil Medvedev – Russie (n°1 ATP)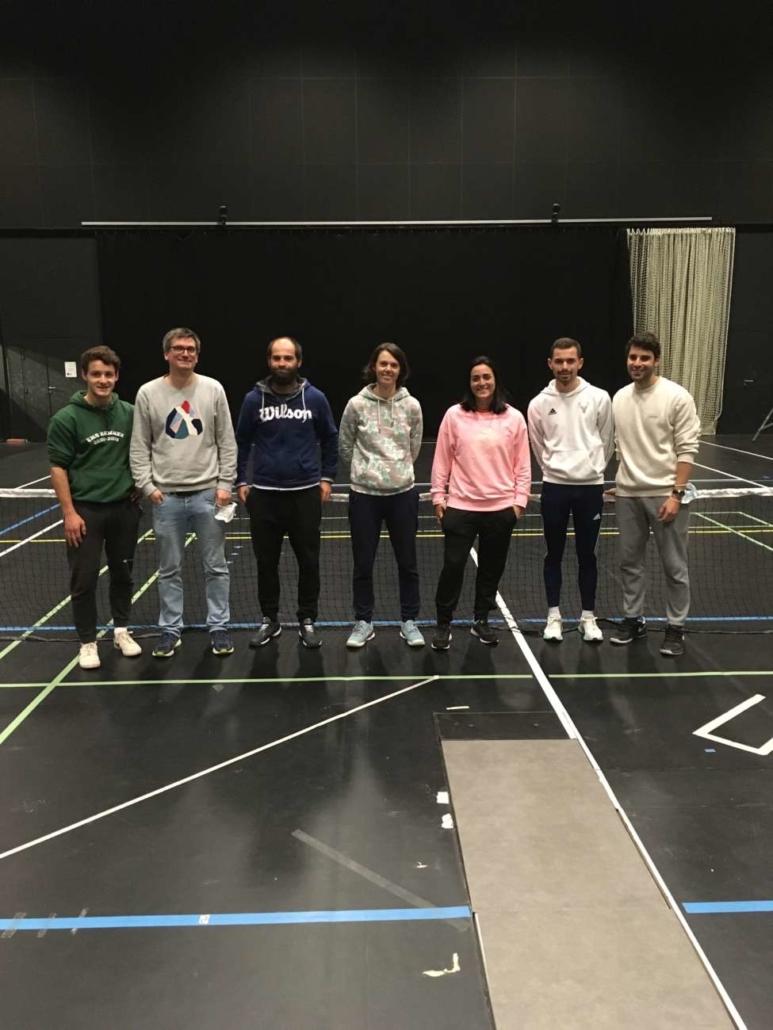 Ons Jabeur – Tunisie (n°2 WTA)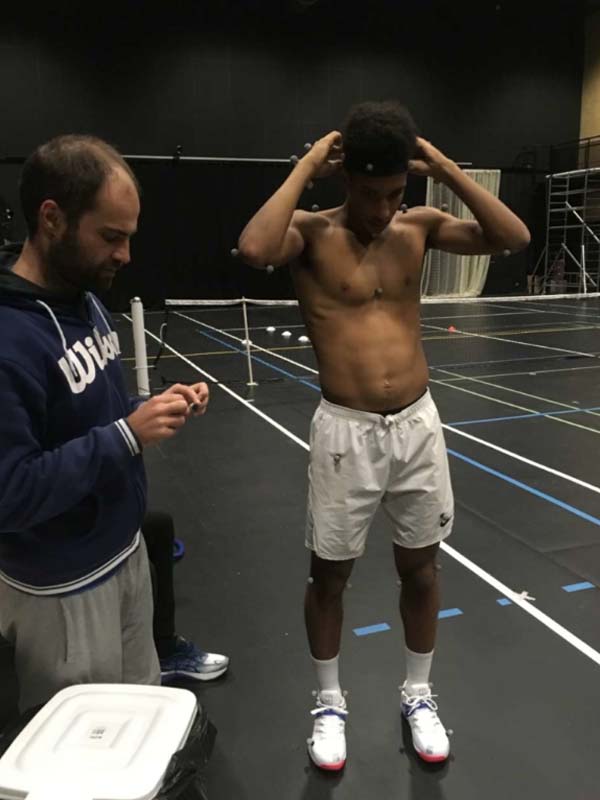 Felix Auger-Aliassime – Canada (n°7 ATP)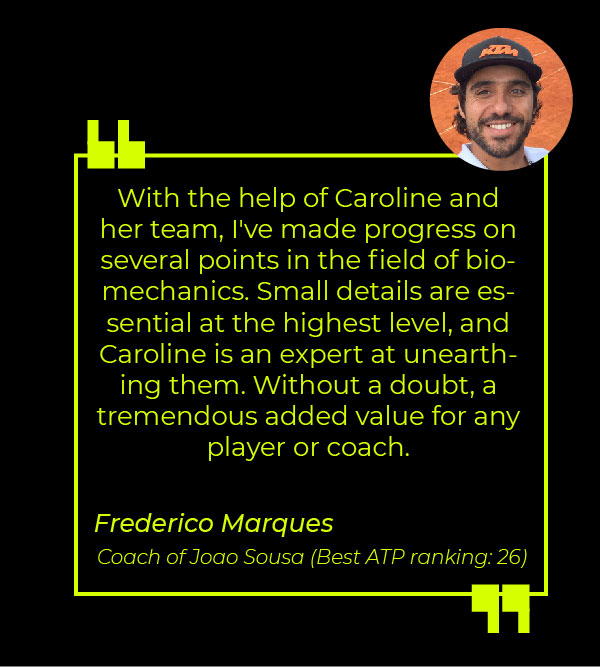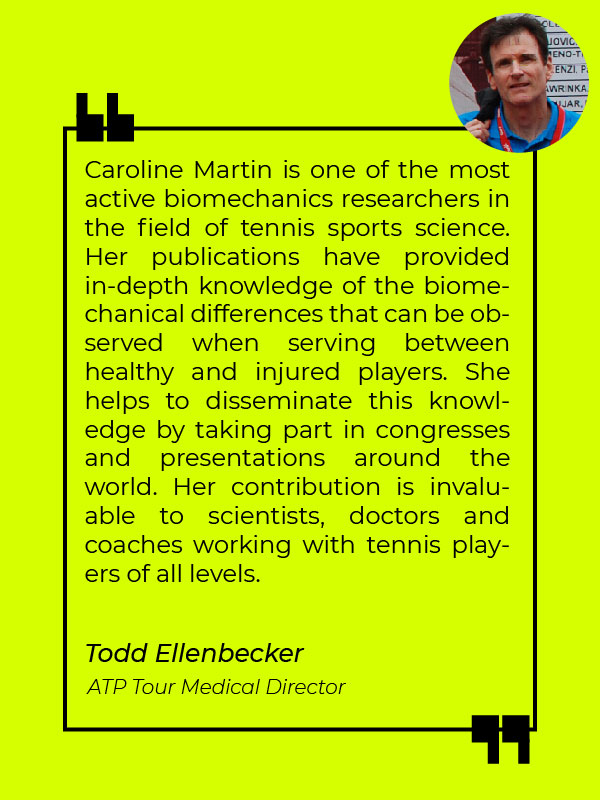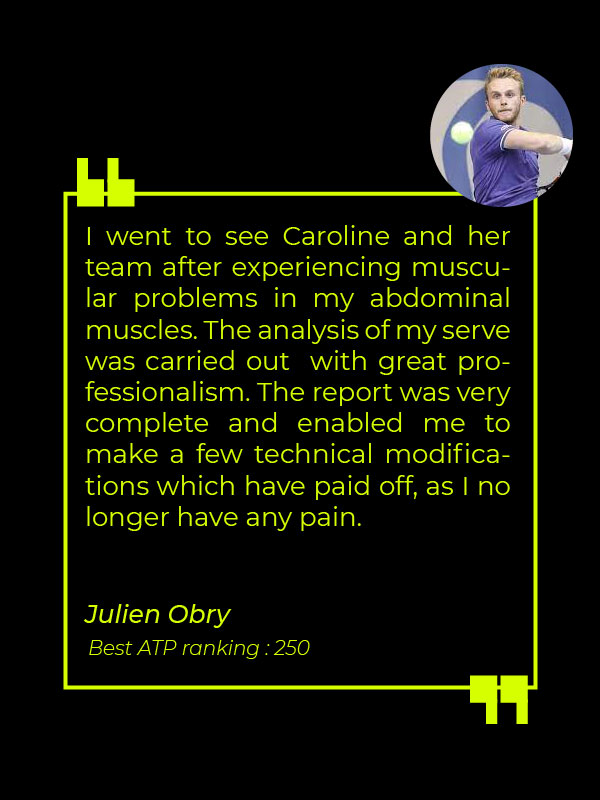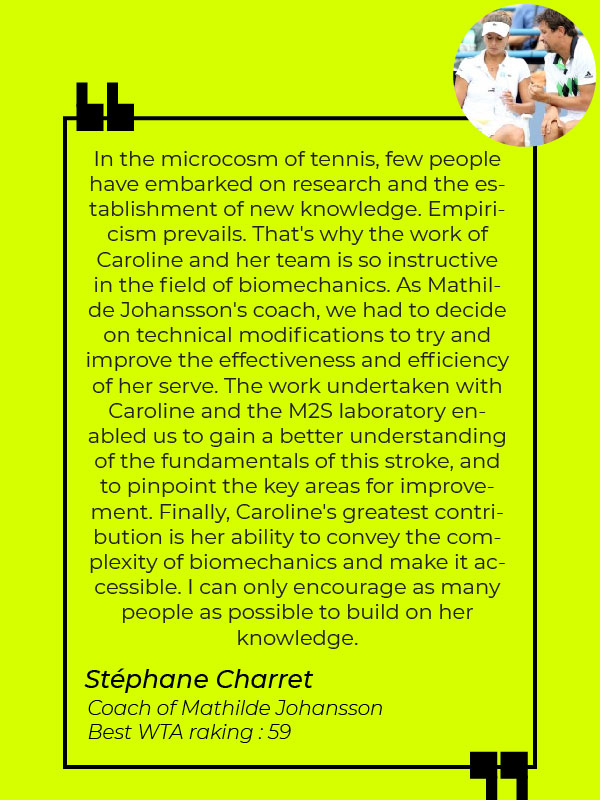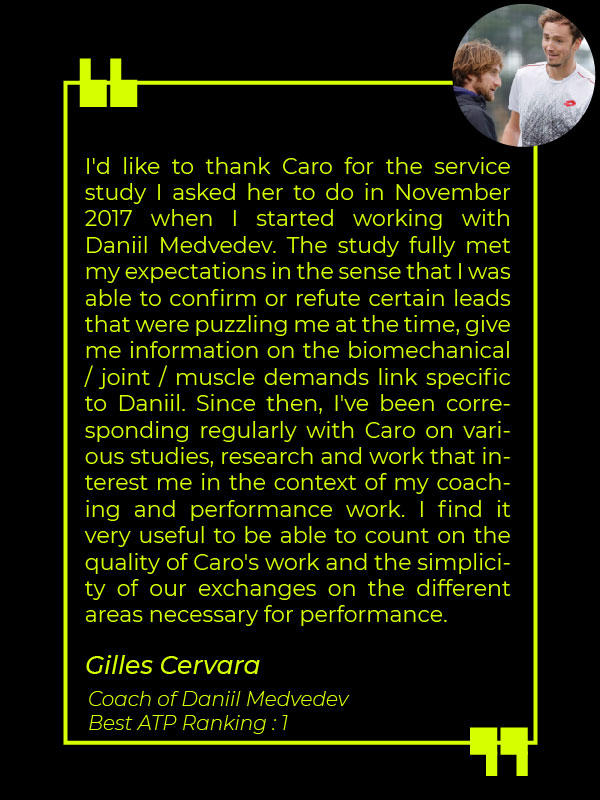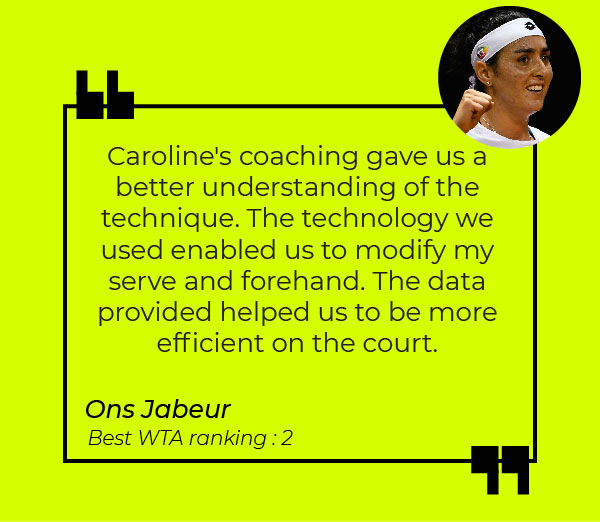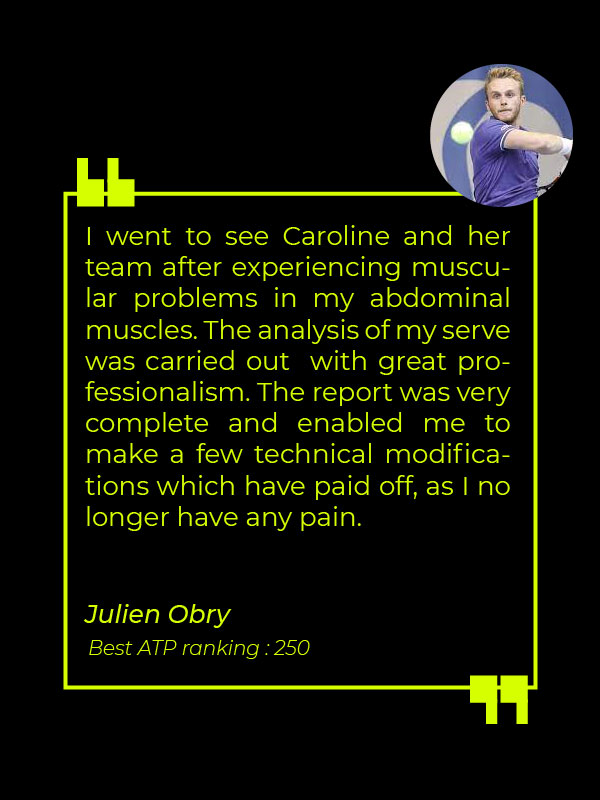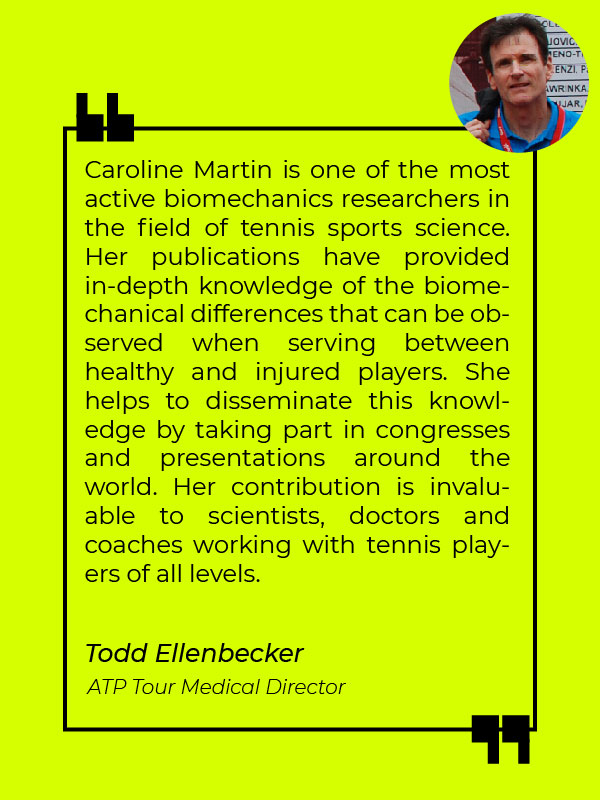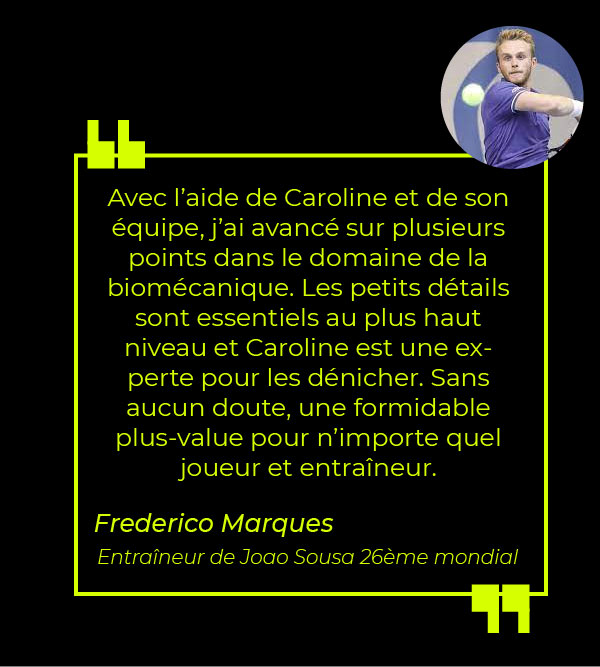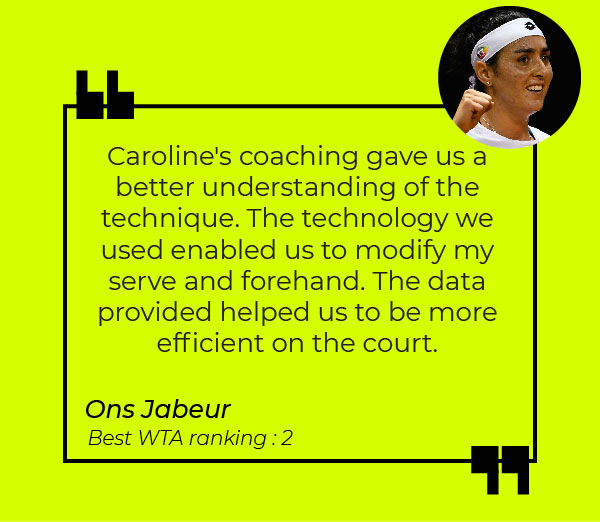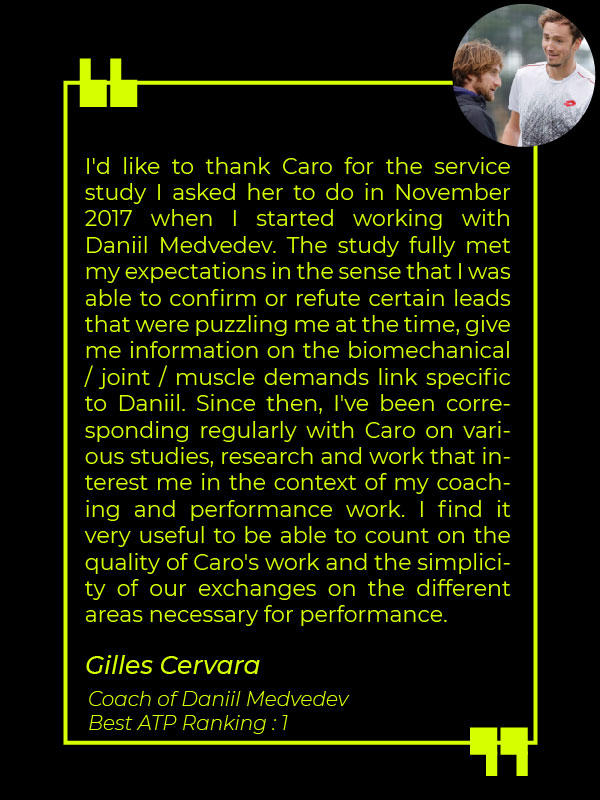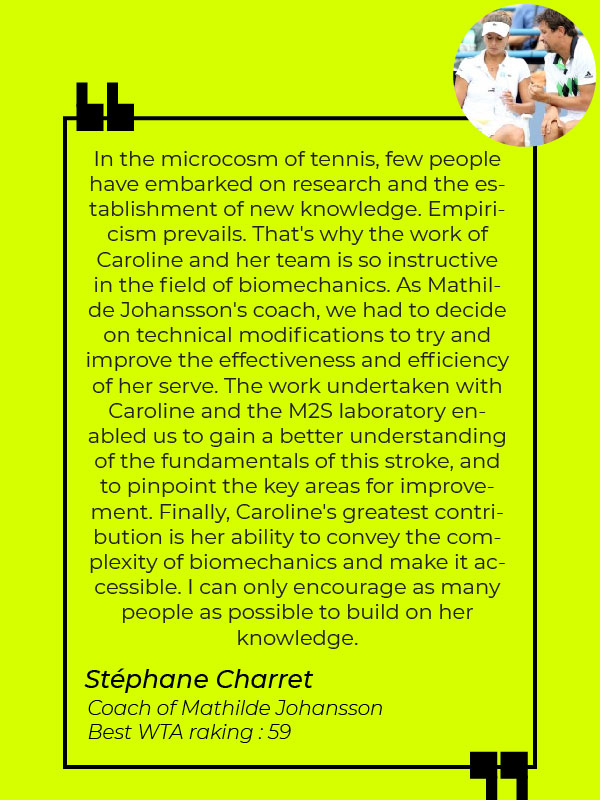 DISCOVER MY WORK IN PICTURES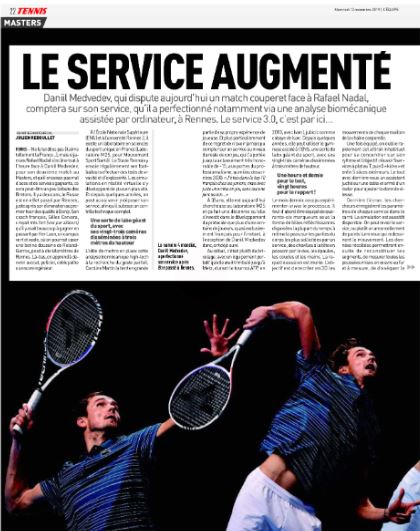 Biomechanical performance enhancement
Serve and forehand injury prevention
Fatigue effects & management
Biomechanics of wheelchair tennis
MATERIAL INFLUENCE (SHOES AND RACKET)
Follow-up of young french tennis players
Tennis Optimisation de la Performance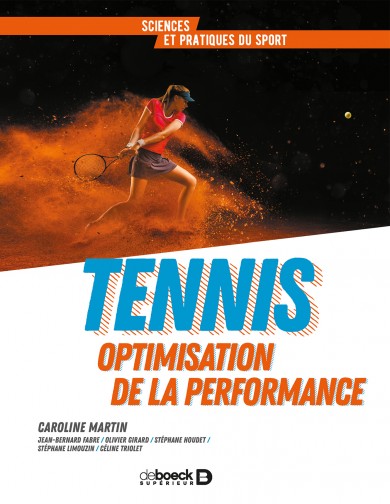 Accessible to all tennis fans (players, coaches…), here is a summary of all the scientific knowledges in relation to the performance of the tennis player. The book is in French.
Download the free chapter : Biomechanical principles of strokes and motions in tennis (in French)